-40%
Louis Vuitton White Monogram Leather Protective Case for Samsung Galaxy Z Flip 3, Z Fold 3
Description
Louis Vuitton Samsung Galaxy Z Flip 3, Z Fold 3 Case
Compatible with:
Samsung Galaxy Z Flip 3
Samsung Galaxy Z Fold 3
Features:
Slim Line Safeguarding: The Louis Vuitton Cover protects without being a bulky addition to your phone; It is designed with a slim form factor, keeping the sleek design of your phone intact.
Designed for Durability: The PU Leather material is durable even against scratches, so it stays safe in your pocket or purse with ease; Protect your phone's corners and exterior to keep it safe from damage.
Helps Your Hands Hold On: Add protection while maintaining Galaxy Z Flip and Z Fold 3 shape and the pocketable compact size; The thin material wraps around your phone and enhances the grip so your hands stay comfortable.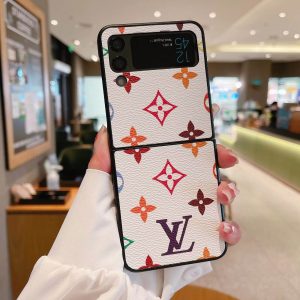 Only logged in customers who have purchased this product may leave a review.