-48%
Louis Vuitton Damier Azur Leather Protective Airpods Pro 3 2 1 Case
Description
Louis Vuitton Damier Azur for AirPods Pro 1 2 3 charging case with leather protective case cover.
Pefectly compatible with Apple AirPods Pro 1 2 3 Charging Case 2021, protect your headphone against scratches and dents.
High quality PU Leather airpods cover protect your AirPods Pro charging case away from scratches. Magnetic metal clasp, safe and sturdy to use, easy to open and close. Protect AirPods Pro charging case anywhere and anytime
Portable travel designed Airpods Pro case cover with stainless steel metal carabiner keychain. The Removable keychain is easy to attach to key ring, belt or computer bag.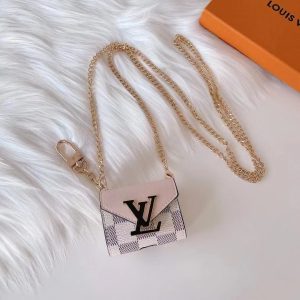 Only logged in customers who have purchased this product may leave a review.